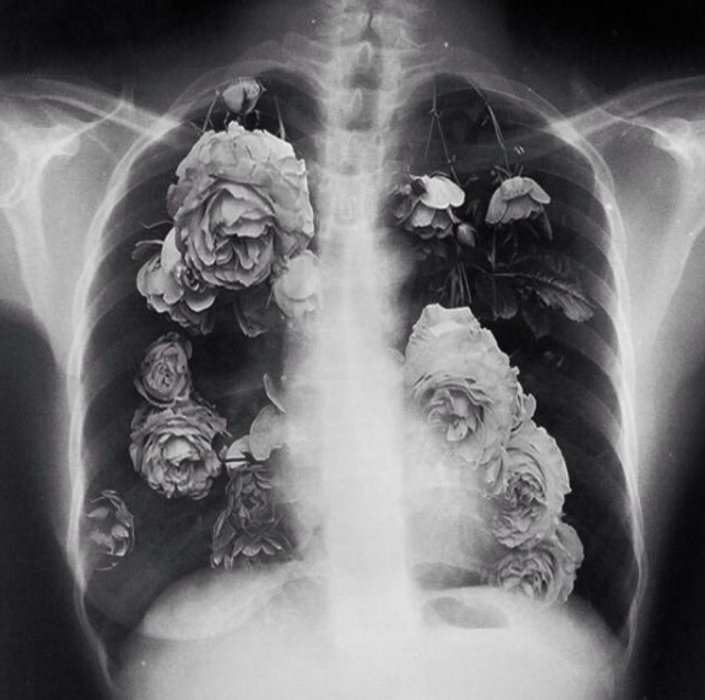 Integrative Anatomy for Dancers:
FASCIA, FORM, & FLOW. Get the roadmap to unlock tension in your body. Understand Your Body in MOTION. Learn About Fascia. Directly Applied to Yoga & BellyDance
Integrative Anatomy for Dancers: Fascia, Form, & Flow
First of its kind! This groundbreaking course explores the belly dancing body and Yogini body through the lens of Fascia, for an integrative approach. Course includes an introduction to Fascia (What it is, what does it do in the body, and why is it crucial for dancers/movers to know?) and thorough breakdown of the anatomy trains (myofascial meridians of the body) as mapped by Tom Myers. Go beyond just learning origin and insertion points and function of individual muscles. That only gives a limited picture. This course brings you a more accurate and comprehensive exploration of the human body in motion, through the integrated, whole body patterning of the myofascial system.
Each class video is broken down into 3 segments: Anatomy lecture (with visual handout link), then the direct application into your moving body through Yoga asana and then in part 3, direct application to belly dance movement vocabulary. In this way, you will learn a deeply embodied & practical approach to understanding your own body in motion, and tools to improve your self care. *All dance/yoga levels welcome.
**Course companion for Dance Therapeutics L1, and required curriculum for certification trainees.
Your Instructor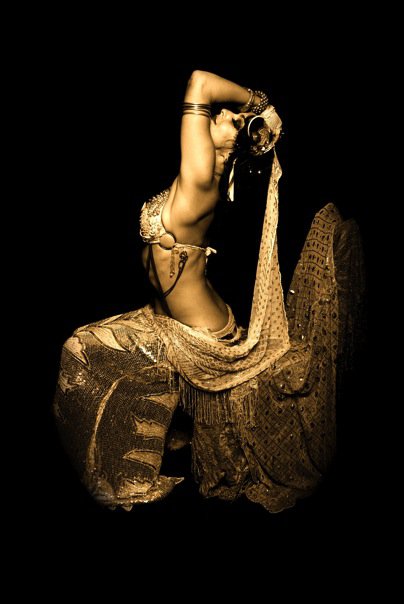 Deb Rubin, MA, CMT, RYT, is an internationally-acclaimed teacher and performer of tribal fusion belly dance; a yoga teacher; holistic health counselor; and transformational coach specializing in women's empowerment and lifestyle design. Coined "The Queen of Slink" for her captivating performance style, and named "The best kept secret in Tribal" from Fuse Magazine, she is honored to have shared the stage as a guest artist with the musical inspirations of: Balkan Beat Box, EOTO, David Starfire, Brass Menazeri, Zilla, Vibesquad, Lynx&Janoever, Clozee, Emancipator, as well as her solo works and collaborations. Founder of SattyaBody Health, SF Mecca Immersion retreat into the heart & soul of San Francisco Tribal, Project Merkaba Dance Co., and her signature Dance Therapeutics multi-leveled certification training for dancers, yogis, and movement practitioners, Deb teaches retreats & workshops around the globe, fusing yoga, world-class tribal fusion belly dance technique, performance artistry, and therapeutics.
Deb has been a dancer since age 3. Her love of ballet, modern, jazz, musical theater, and 10 yrs in competitive gymnastics as a child planted the seeds for her deep dive into Yoga and Tribal Fusion Belly Dance as a young adult. Deb is a proud product of the vibrant San Francisco Bay Area Belly Dance scene--the mecca of where it all began. Her strong foundation of Tribal Fusion Belly Dance was rooted through study with her first teacher, Jill Parker, and 4+years in UltraGypsy Belly Dance Theater under the direction of Jill Parker. Her technique and stylization is most influenced by inspiration from her long-time teacher, Rachel Brice, whom she had the honor to assist at Tribal Massive, 2008, and has much gratitude for her guidance on this path, both in and out of the studio. A product of the SF dance community, during the boom and global expansion of tribal fusion, Deb is honored to have studied intensively, over a 10 year time span, with many of the masters and innovators of this genre. She draws from all of her long term intensive studies with: Mardi Love, Zoe Jakes, Mira Betz, Kami Liddle, Carolena Nerricio & Fat Chance Belly Dance, Amy Sigil, and Suhaila and Jamila Salimpour, as well as modern, ballet, jazz, West African, and contact improvization. She currently enjoys taking class from various colleagues such as Sherri Wheatly, and Sadie, and studies contemporary dance, and Yoga in Los Angeles, CA.
A health/wellness coach, yoga teacher, and integrative bodyworker for over 15 yrs, Deb specializes in helping people get out of pain, unlock trauma and tension in their body/mind, lose weight, feel healthy, vibrant, & motivating in their life, and injury rehab for dancers. She is most influenced by her Yoga studies with IYT, Shiva Rea, Gary Kraftsow, AcroYoga, Darshana Weil, and Rachel Brice, her Thai-Yoga Massage studies in the hilltribes of Northern Thailand under the lineage of Asokananda, and her vision quest experiences in the Northern California desert. With a B.A in psychology and pre-med from Princeton University, an MA in holistic health education from JFK University, with a focus in somatic psychology, her professional experience as a neurology research assistant at Northwestern University in Chicago, a massage therapist in integrative medicine settings, as well as private practice, and 20+ years study and deep dive into integrative health 7 trauma unwinding from both Western & Eastern perspectives, her workshops showcase her integrative approach of the ancient wisdom of yoga and modern, leading edge somatics, fascia, and movement research, as the core basis to unlock & align your body, and from which to build your dancing.
Deb is published in Yoga Journal Magazine, and FUSE magazine.
You will find Deb's cross-discipline, body/mind focused training approach sprinkled throughout all course in this online school--weaving technique, artistry, & therapeutics into an integrated and holistic method to developing your craft. Our goal is to help you reach your maximum potential in your dance, fitness, and lifestyle goals, and feel empowered, motivated, and positive while you do. Thanks so much for joining us!

Debrubindance.com
Debrubindancetherapeutics.com
FB.com/deb.rubin.dance.official
IG: @bellylady
Course Curriculum
Bonus Material
Available in days
days after you enroll
Frequently Asked Questions
When does the course start and finish?
The course starts now and never ends! It is a completely self-paced online course - you decide when you start and when you finish.
How long do I have access to the course?
How does lifetime access sound? After enrolling, you have unlimited access to this course for as long as you like - across any and all devices you own.
Who can benefit from this course?
This course is beneficial for anyone interested in better understanding the make-up of the human body, and particularly their body in MOTION. Dancers, Yogis, movement artists, bodyworkers, physical therapists, Pilates instructors, movement professionals, performance artists, and/or humans who simply want to improve their day-to-day functional movement and learn how to get out of pain and begin to unlock the puzzle of their own body's tension patterns, can all benefit from the knowledge and experiential understanding gained from this course. Enjoy!
Do I have to do the course all in one sitting?
Absolutely not! This course is designed for you to go at your own pace, and refer back to each class as many times as you wish. Each video focuses on ONE specific anatomy train. That video has 3 parts: Lecture (with your handouts), movement through Yoga, & movement through belly dance. In this way, you will deepen your understanding of each specific anatomy train by hearing Deb teach the anatomy (muscles and fascia), looking at the visuals on your handouts, and feeling it in your body through specific Yoga flows and belly dance moves involving that anatomy train. Enjoy!
Where can I learn more about Deb's Dance Therapeutics & Movement Mastery Programs?
Go to: debrubindancetherapeutics.com for all info, upcoming trainings, and certification programs. Contact Deb directly to set up your 1-on-1 lesson.
What if I'm not a dancer? Can I still take this course?
Absolutely! I originally created this course with tribal fusion belly dancers in mind, because there was nothing like it being offered on the planet. I wanted to create a way for belly dancers to better understand the anatomy of their dancing body, the technique and biomechanics of movement specific to our art form--particularly in the ways the circles, spirals, waves, and coiling pathways are unique to belly dance training, thus putting weird and wacky coiling tension strains on our bodies over time. However, the more I've taught this material all over the world the past 10 years, through my Dance Therapeutics Program, the more we've found that the course material is beneficial to ALL humans looking to improve their movement--not just belly dancers. The foundational information is the same. How we then apply it to our own life's dance is up to you. We have had physical therapists, Yogis, Pilates instructors, fitness trainers, physicians, and dancers of all styles attend our Dance Therapeutics LIVE trainings, and receive so much benefit from learning these fundamental pathways and principles of human anatomy, in my new school, integrative, somatic approach. The make-up of the human body is universal. Better understanding how your body works, learning to see the connections between seemingly disconnected parts, learning about fascia and it's key role in movement, and learning how to take care of your own body are skills and knowledge important for every human being with a body. In this course, you will learn the foundations of FASCIA, and the kinetic chains that run throughout your body, known as 'anatomy trains.' You will learn to see and feel the connectivity and interdependence of different muscle groups along each chain. You will leave this course with a better understanding of how YOUR body works, and empowered knowledge to move forward in your own self-care. Enjoy!